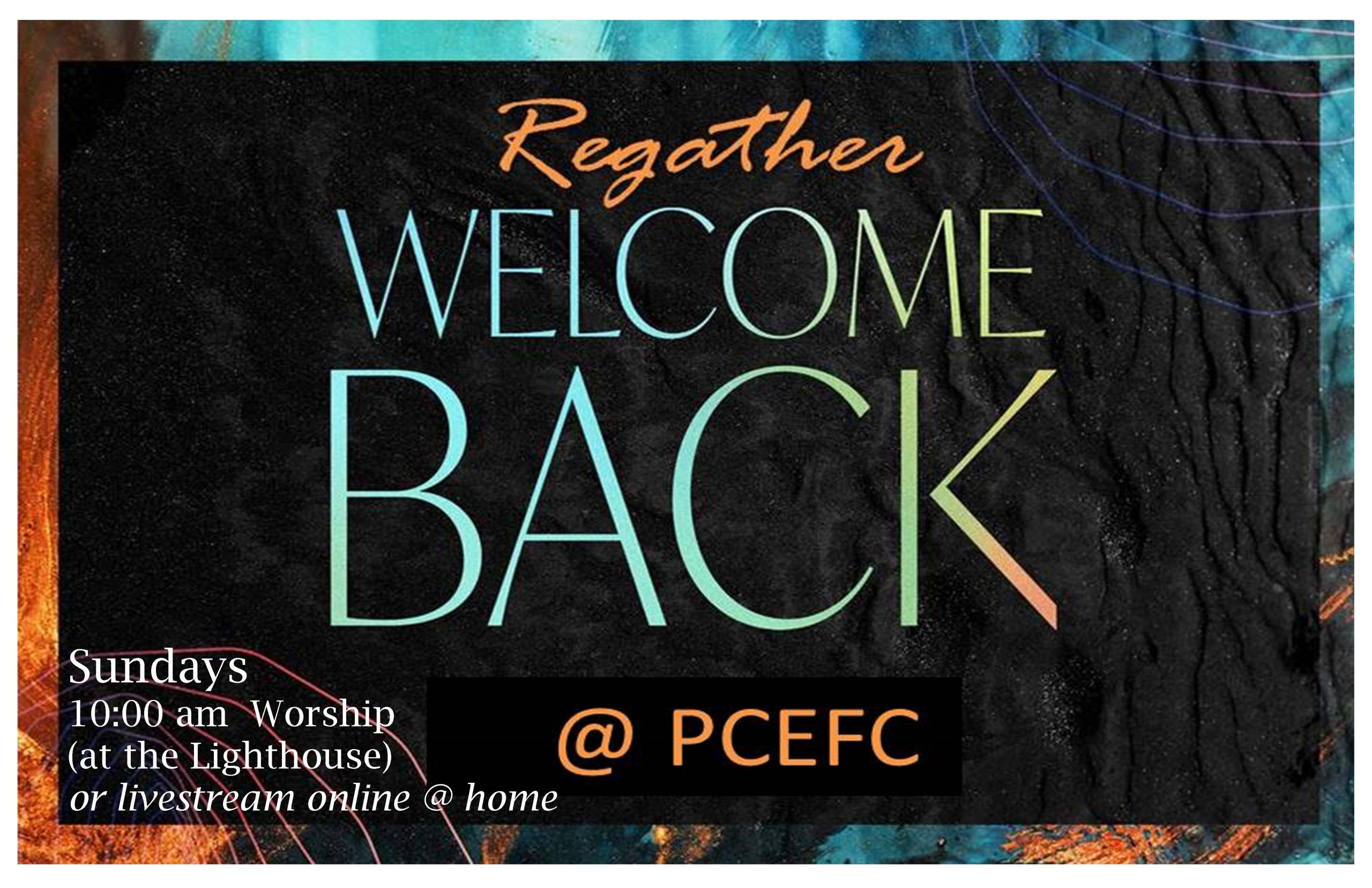 Update For Sundays
PCEFC TOGETHER.
1 SERVICE.  2 VENUES
There are two ways for you to worship together with us on Sundays at 10:00 a.m.
At the Lighthouse– We have spaced out seating for approximately 125 in the Lighthouse. If you sit in the same row as someone not in your family, just leave a few seats between you.
Or, at South Campus– We have another 44 seats, spaced out in the old sanctuary in the South Campus, where we will livestream the service on brand new large TVs. Nate & Lisa Johnson will be there as hosts for this space.
We do ask that you please wear a mask inside, unless you have a medical condition that prevents you from doing so. We will continue to work to keep the services around 45 minutes in length.
You can access the livestream from home at 10:00 a.m. if you are unable to attend in person.