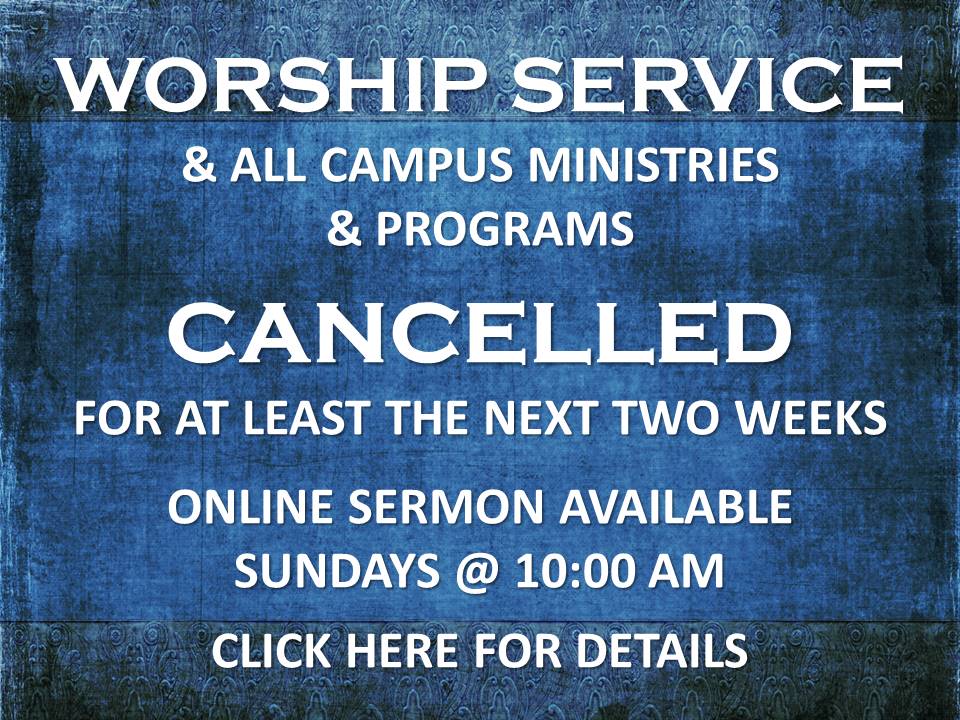 Update For Sundays
Dear Faith Family,
Please take the time to read this entire message, as it contains important info about our church.
I want to inform you about what our Sunday gathering will look like in the immediate future. Based on the recommendation of the CDC, our EFCA North Central District, as well as the example of many other gospel-centered, evangelical churches we will not be gathering together in person for at least the next two weeks. Instead, we will be recording my sermons and making them available across several platforms.
The first platform, and the one we recommend most, is our YouTube channel, which can be found here – 
https://www.youtube.com/user/jeannejohnson
. We have been posting audio sermons here for quite some time and now we will do the same with recorded video sermons. We will record the message in Friday and post it on Sunday Morning at 10am. Our desire is that each of you and your families "tune in" at 10am and watch the message at the same time. The reason for this is, even in a very confusing time, we still want to be faithful to the spirit and principle of Hebrews 10:25, "not neglecting to meet together, as is the habit of some, but encouraging one another, and all the more as you see the Day drawing near." While we may not be able to "meet together" in person, we desire to continue to "meet together" in spirit, even if we can not do so in the flesh.
If you do not have a good internet connection, we have two other opportunities for you. On Saturday, from 10am-noon, we will be at the church office and can put the sermon video on a memory stick, so you can view it that way. Simply bring a memory stick with you and we will load it for you. If you choose this method, we still ask that you "tune in" at 10am on Sunday morning to participate with us. You can also pick up an audio cd, and listen to the sermon that way.
I love you and thank the Lord for the opportunity I have to serve you.
In Christ,
Pastor Joel